Nepal have moved five steps up to 161 in FIFA world ranking.
Nepal collected 999 points to move five position up. India are atop among the South Asian countries.
Belgium remain top of the FIFA world ranking after an action-packed number of weeks in international football which aaw 78 friendlies, 74 continental qualifiers and 60 FIFA World Cup Qatar 2022 qualifiers take place.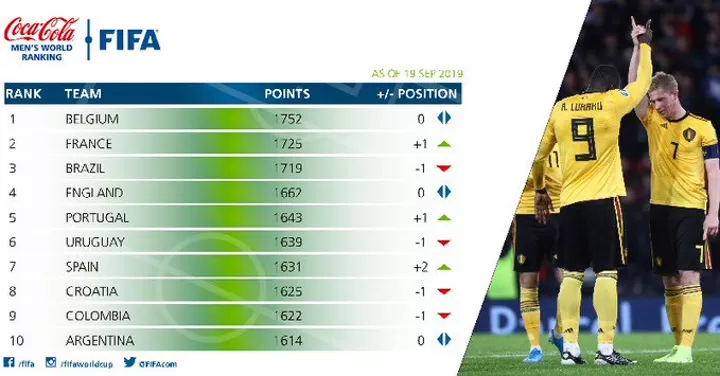 Though the teams in the top ten remain unchanges there has been some movement. France (2nd, up 1) and Brazil (3rd, down 1) have traded places, while Spain (7th, up 2) are the top tens biggest movers.
Other notable upwardly mobile nations include Jamaica (47th, up 5) who have broken into the top 50, Republic of Ireland (28th, up 4), Russia (42nd, up 4), Guatemala (133th, up 11), Suriname (142th, up 9), Montserrat (187th, up 9) and Djibouti (186, up 9), who recently overcame Eswatini (150, down 11) over two legs to advance to the second round of African World Cup qualifying for just the second time.